2018 Election of Directors
As a member-owner of The Ohio Educational Credit Union, you have a responsibility to help choose the individuals who will serve on the Board of Directors of our financial cooperative.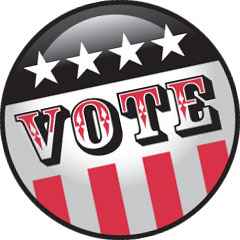 Please participate in the election process. Voting is an important member obligation of Credit Union membership. Without your vote we may not meet our regulatory requirements for the Annual Meeting.
Voting is simple and will only take a few moments of your time. You can vote online, via phone at 1-844-383-2124 (toll free) or can request a paper ballot to be mailed to you.
Votes must be cast by Friday, March 30, 2018. If using a paper ballot, allow enough time to have the ballot returned by Friday, March 30, 2018.
Results will be announced at the 85th Annual Meeting.

Jerome R Valco
Chief Executive Officer