Remote Deposit
When times get busy, it's good to know OHecu offers Remote Deposit.
At your convenience, deposit checks directly into your account using a smart phone or mobile device. †
† Some restrictions may apply. Speak to an OHecu Member Service Representative for complete details. It's the depositing member's responsibility to hold any checks deposited with Remote Deposit for 60 days. Then the deposited checks should be destroyed or marked so the member knows it's been negotiated.
Home Ownership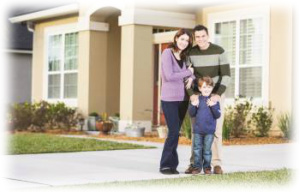 Contact Michael Mulhall, our Mortgage Loan Consultant to discuss your mortgage financing or refinancing needs today!
Planning for college this fall?
Being a member of OHecu gives you access to some great scholarship opportunities.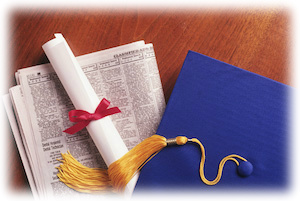 2018 Greater Cleveland CU Outreach Alliance Scholarship Application
The Greater Cleveland Credit Union Outreach Alliance, which includes OHecu, is offering to help you combat the costs of post-high school training and education. Greater Cleveland CU Outreach Alliance will be awarding five scholarships (5) in the amount of $1,000 each. A $500 scholarship from NoteWorthy Federal Credit Union, will be awarded on behalf of Mrs. Kathy Klimko, will also be granted. Entrants will be judged on their ability to answer the essay question, in a compelling and logical manner as well as their use of grammar. Notification will be awarded the week of June 25, 2018.
Please return your completed application to: Regina Kelley c/o Cleveland Police Credit Union, Inc., 2301 Payne Avenue, Cleveland, OH 44144 by May 31, 2018.
Ohio Credit Union Foundation Annual Video Scholarship
Win $5,000 towards college just by creating a video!
Mad Money Scholarship
$9,000 in Scholarship Money to be awarded in 2018.
Student Loans
Don't forget that OHecu also offers a great Student Loan program to help you fill the gaps that may exist after you've exhausted your other resources.
We're Moving Our Zanesville Branch
We're pleased to let you know that coming this May, we'll be moving our Zanesville branch to a new facility.
ATTENTION MEMBERS
The In-Branch Transaction Service Fee has been revised so that members can avoid the fee by having an open OHecu checking account and at least $500 per month in direct deposit or having an aggregate balance relationship greater than $500 or participating in the Student, Bronze, Silver or Gold Packages. Effective May 1, 2018 the In-Branch Transaction Service Fee will be $4.00 per day. This replaces prior schedule wording. Please click here to see the updated Fee Schedule.