Fraud Alert: Credit Union Phone Spoofing Notice
Be On the Lookout for Potential Scam Phone Calls.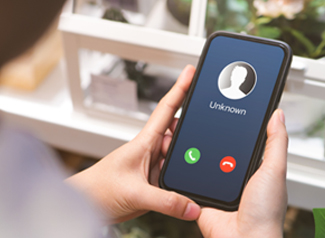 We have been notified by multiple members that there has been increased volume of fraudsters spoofing OHecu phone numbers, including the -800 number to the Member Service Center, and impersonating employees. Their intent is to obtain your personal identification and account information to steal your identity and/or money.
OHecu will never call you asking you to provide your personal account information.
If you receive a call from The Ohio Educational Credit Union or any other caller asking for your personal details (i.e Social Security Number, Date of Birth, etc.), bank account and/or debit card information, Online or Mobile Banking passwords, or similar information—HANG UP.
It's likely a fraudster attempting to obtain your personal information by spoofing an OHecu phone number then falsely representing themself as a legitimate representative of the Credit Union.
To validate the call, contact the OHecu Member Service Center at 800-552-6328.
What To Do:
Stay alert! Do not answer calls from unknown numbers.
If you receive a suspicious call, hang up, do not engage the caller.
Alert us immediately if you gave out your OHecu banking details or other personal identifiable information. Contact the OHecu Member Service Center at 800-552-6328
Report any spoofed calls claiming to be from OHecu to us directly by calling the Member Service Center at 800-552-6328 or emailing onlineservices@ohecu.com.
« Return to "News & Announcements"