Discover OHecu's free automated voice banking
"Toni" The Touch Tone Teller
OHecu provides a national toll-free number so its members can access their OHecu accounts anywhere in the United States, 24 hours a day, 7 days a week, including holidays. This free automated voice response system is designed to fit your active lifestyle.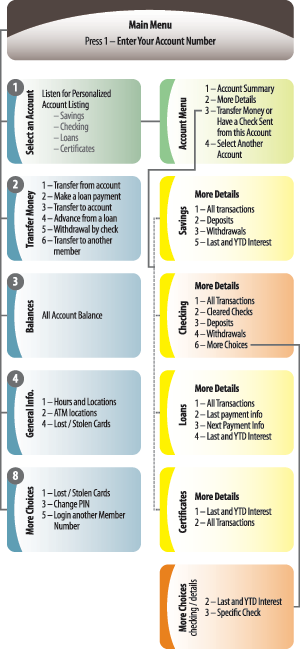 With "Toni" You Can:
Obtain Account Balances
Review Account Activity
Transfer Funds Between Accounts
Advance on a Line-of-Credit
Have a Check Withdrawal Mailed to the Member's Home
Make Loan Payments
Review listing of Checks Paid on Accounts
Review Loan Interest Paid
Transfer Funds Transfer Between Members*
Change your PIN
The telephone number is 216-696-6600 or 800-433-TONI (8664). For a member to use this service, they need a "Toni" Personal Identification Number (PIN). This PIN is not the same as the one used with an OHecu Debit or ATM Card. To receive a "Toni" PIN, contact a member service representative at any OHecu office or through our Member Service Center at 800-552-6328.
*This special cross-member feature requires a written authorization to be completed prior to full access being provided. An authorization form can be downloaded here. Forms are also available at any OHecu office or can be requested through our 24/7 Member Service Center at 1-877-322-6328.