Auto Loans
OHecu has competitive vehicle loan rates that provide payment terms to help keep you within your budget when financing the purchase of a new or used car, light truck or sport utility vehicle (SUV).
Get pre-qualified before shopping for your next vehicle! With our new rates now as low as 2.94% APR*, now is the perfect time to finance your next vehicle through OHecu.
* Payment of $454.97 on a $30,000 loan amount for 72 months with an interest rate of 2.74% (Annual Percentage Rate 2.94%). The rate of 2.74% (Annual Percentage Rate 2.94%) is the best rate available only to OHecu member with Tier A+ credit, on a 2019 and newer model, no down payment on the purchase, with automated payment from an OHecu account and first payment due in 30 days. If for any reason the automated payment from an OHecu account is terminated either voluntarily or by OHecu due to any account abuse, the interest rate on the loan will increase by 0.25% for the remainder of the loan, the monthly payment will remain the same and the term of the loan will automatically extend. Rates subject to change without notice. All loans subject to approved credit. Other competitive rates and terms available.
Auto Loan Refinancing
If you already have an auto loan financed at another bank or credit union, refinance with OHecu to save on your monthly payments. View our current rates here.
You can also apply by stopping into any OHecu office or by calling our 24/7 Member Services Center at 877-322-6328.
College Graduate Program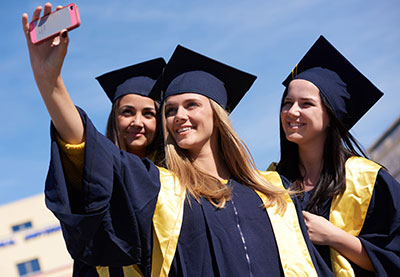 Just graduated from college? OHecu has an auto loan program designed to help you purchase an auto at a reasonable rate with little or no credit history.* Recent college graduates would need to provide the following information:
Proof of graduation from an accredited college or letter from college confirming graduation within three months of loan closing.
Current pay stub or Offer of Employment letter stating income and a starting date within 60 days of loan closing.
*Subject to OHecu underwriting guidelines.
Auto Leasing
Not looking to buy? No problem! We also have a lease program through a group of eligible dealerships.

Click here to see the full list of eligible car dealerships who participate in our lease program.