Important Change Regarding U.S. Bank ATM Access
An unexpected ATM-related change has been made U.S. Bank.
We wanted to let you know about an unexpected change by U.S. Bank that will affect your OHecu transaction activity at all U.S. Bank ATM locations.
U.S. Bank announced as of October 31, 2023, their ATMs will no longer be a part of MoneyPass, one of the surcharge-free ATM networks OHecu members can access. As a result, deposits and withdrawals made on your OHecu account made at a U.S. Bank ATM will be subject to surcharges.
Despite this inconvenience, we assure you that you can still use all other ATMs within OHecu's network without any additional charges. To find a convenient ATM, please visit our Branch and ATM Locator on our website at ohecu.com/find. As a reminder, you can deposit your check free of charge anytime using our Mobile Banking app. It's convenient, safe, and secure.
If you have additional questions or have difficulties finding a surcharge-free ATM within OHecu's network, please contact the Member Service Center at 800-552-6328.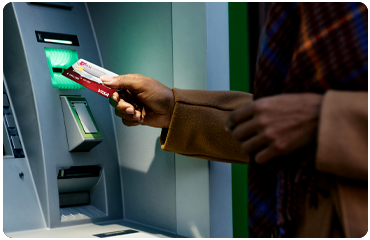 « Return to "News & Announcements"