OHecu names Matthew Eagan as new Cleveland Branch Manager
OHecu welcomes a new Branch Manager at our downtown Cleveland location.
Cleveland, OH — November 20, 2023 — The Ohio Educational Credit Union (OHecu) is pleased to announce the hiring of Matthew Eagan as the new Branch Manager of its downtown Cleveland location at 2921 Community College Avenue.
Matthew brings extensive knowledge and expertise to the role thanks to 20 years of previous credit union and lending experience, serving in a variety of positions throughout his career.
As the Branch Manager, he'll be responsible for overseeing branch operations, engaging with our valued members, fostering strong community bonds, and ensuring the delivery of first-rate financial services.
He looks forward to meeting our members and learning more about their financial needs.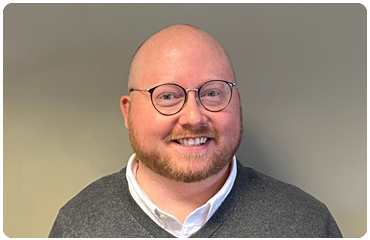 About OHecu
The Ohio Educational Credit Union (OHecu) is a full-service financial institution that has been serving members since 1933. With four branches located throughout the state of Ohio, our goal is to recognize and understand the unique financial needs of our individual members and fulfill those needs through a variety of diversified products and services while adhering to the Credit Union philosophy of "People helping People."

Membership at OHecu is open to students, alumni, and employees of educational institutions in Ohio. You can find a complete list of membership eligibility criteria on our website. For more information, please visit our website at ohecu.com.
This institution is not federally insured. MEMBERS' ACCOUNTS ARE NOT INSURED OR GUARANTEED BY ANY GOVERNMENT OR GOVERNMENT-SPONSORED AGENCY.
« Return to "News & Announcements"